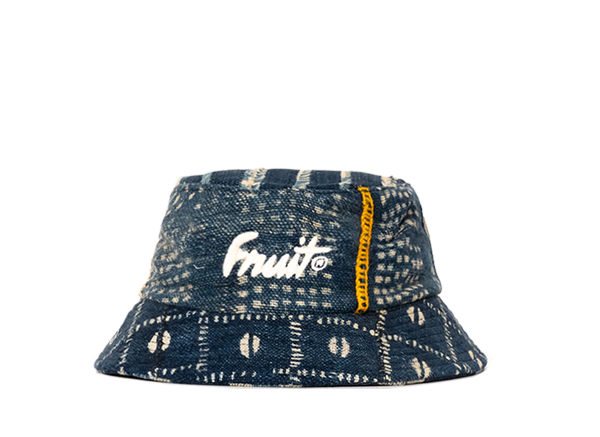 BAOULÉ BUCKET
PLEASE NOTE EACH PIECE IS A ONE OF A KIND GARMENT 100% Hand woven / dyed indigo fabric from Côte d'Ivoire Africa. 
Disclaimer: This product is 100% Hand crafted from West Africa which may have wrinkles, scars, scratches, stains that are inherent characteristics and natural beauty of this material. This results differences and uniqueness to each piece. Please treat with care in order to extend the life of the product. Direct exposure to sunlight may fade the color of the fabric.

Satin stitch Wordmark.  Material: 100% Cotton
 Assembled in L.A., California.
Dry Clean Only.